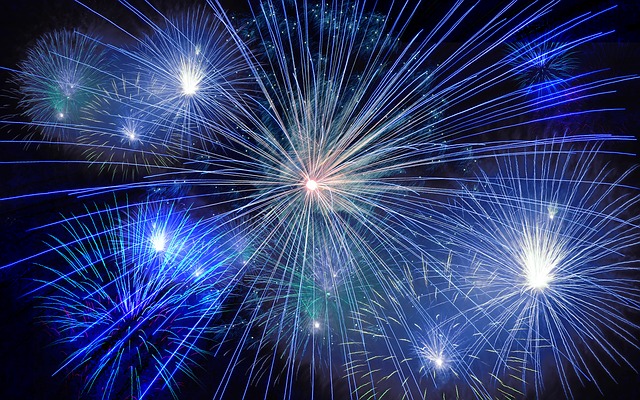 How are you doing with your New Year's Resolutions?
If you've been successful, congratulations!  If not, don't feel bad that you joined the gym, went a couple of times and haven't been since…… most people break theirs after a couple of days! Read on…..
Did you focus on what you 'should' do and not on what you want or build in failure before you have even started?   This is an easy trap to fall into. After all, there are plenty of things we probably 'should do', 'ought to', 'have to' that didn't seem a lot of fun, at any time of year and then build in failure on top of that and you have practically hypnotised yourself to fail.
The following start with 'problem focused' statements. It's a classic case of 'don't think of a pink elephant' – your brain can't process these statements without making you think about what youdon't want.
Make the following changes:
'I should really lose some weight'      to      'I'm going to look fantastic in my bikini on the beach!'
'I need to get fit this year'      to      'I want to have a toned body'
'I ought to give up smoking'      to      ' 'I am going to have a clean smelling breath!'
'I have to do my tax return'      to      'My tax return will be dealt with on time'
'I must cut down on my drinking'      to      'I am going to look after my mind and body'
"I'm going to lose that 15 pounds this year, I hope"      to      'I am going to achieve my target weight'
"I'm going to try to lose those 15 pounds"      to      'I will be my desired weight'
"I'm going to lose 15 pounds—at least for a while."      to      'I will be slim and fit for life'
Did you rely on willpower?  Smokers are particularly fond of this one. The idea is that if you exert enough of this magical force, you will somehow be able to overcome your real desires ('cravings', 'temptations' etc) and stop yourself doing what you desperately want to (smoking cigarettes, eating cream buns, drinking too much etc.).
The big problem with willpower is that it's hard work. You have to force yourself to go to the gym and remember not to eat that cream bun! You have to be vigilant at all times, avoiding giving in to weakness.  After all, you're only human – sooner or later, your resolution cracks and you wake up the next morning cross with yourself for not being strong enough to resist temptation.
Fortunately with the use of hypnosis, you don't need to worry about willpower.
The only way to keep a resolution is to get the subconscious and the conscious in agreement.  If our conscious was the part that was in control, it would be easy to stop smoking/drinking/biting nails, however it's the subconscious that is control and that is why we need to access it and the best way to do that is through hypnosis.So why contact us?  No matter what you are facing, we are sure that we can help you.  We have a proven track record of success – just look at the testimonials .  We are friendly, informal, affordable and here to help, so no matter what your concern is – get in touch and we can have a no-obligation chat so you can "set yourself free".
Weight Control.
February is a great time to reaccess your eating habits and finally get rid of those extra pounds forever.  So, if you started a diet in January and you have already given up, hypnosis is the way forward for you.  Losing weight through hypnosis is not about dieting (the word 'diet' puts your subconsious into a state of alert, self survival kicks in thus making you want to eat more  just incase you are going to starve).  It's about looking after yourself and being kind to your body.  You will find the weight comes off easily and effortlessly – and you don't have to rely on willpower!
Want to find out what HypnoBirthing(The Mongan Method) is all about?  I will be doing a free talk at the end of Jackie's yoga class in St Peter's Hall, Vera Avenue, Grange Park, N21 this Thursday 7th February at 7.30pm.   It is an opportunity for you to meet us and to hear more about the benefits of HypnoBirthing and how it can help pregnant mothers and their partners.  This is absolutely FREE to attend.  Please email us to register your interest and we will do the rest.