Hypnosis for Fears, Phobias, Unwanted Habits and Behaviours: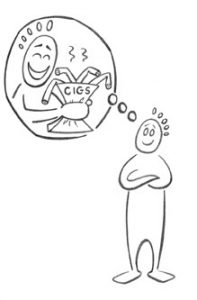 Many people live with unwanted behaviours/habits that they wish they could take control of or change in some way. Habits such as Smoking, nail biting, drug or alcohol misuse, over eating, etc.
Hypnotherapy works because it allows you to recognise that those unwanted behaviours that have become part of your everyday life are no longer useful to you and that you are ready to change. It is your conscious part of your mind that wants you to change but it is the unconscious part that is in control and with hypnosis we can access this part to help you change your habits.
Hypnotherapy can help with many issues – I have listed just a few. If your problem is not below, please give me a call or send me an email to discuss.
Academic Problems
Acne
Addictions
Agoraphobia
Alcohol Problems
Allergies
Anger
Anorexia
Anxiety
Arachnophobia
Arthritis pain
Asthma
Audition nerves
Bedwetting
Blushing
Body Image
Bruxism (teeth grinding)
Car sickness
Childbirth
Children's issues
Claustrophobia
Compulsive behaviours
Confidence
Coping with loss
Depression
Disorders
Driving problems
Driving test
Eating disorders
Emetophobia (fear of being sick)
Endometriosis
Eczema
Exams
Fears
Fertility
Gambling
Grief
IBS
Impatience
Indigestion
Insomnia
Interview nerves
Loss of motivation
Memory Improvement
Menstrual problems
Migraine
Nail biting
Nervousness
Nightmares
Obsessions
Panic attacks
Personal development
Personal relationships
Phobias
Public appearances
Public speaking
Relationship issues
Relaxation
Self esteem
Shyness
Sleep problems
Smoking
Social phobia
Sports performance
Stage fright
Stammering
Stress
Sweating
Temper & misplaced anger
Unrequited Love
Unwanted habits
Weight issues
Worrying